Hexagon shaped Japanese stone lanterns have developed after Kamakura period. Now, it is one of the most common designs of Japanese stone lanterns. Famous hexagon lanterns are in Byodoin Temple, Uji in Kyoto, Todaiji Temple in Nara, and so on. It is said that samurai warriors in Kamakura period liked to have hexagon style, which is simpler than octagon shaped stone lanterns. Also, it is easier to carve hexagon, and this would be an another reason why hexagon lantern became popular.
In our shop garden, there are several hexagon shaped stone lanterns. Here, I introduce two of them.
Rokkaku Yukimi Toro (Katsura Imperial Villa style)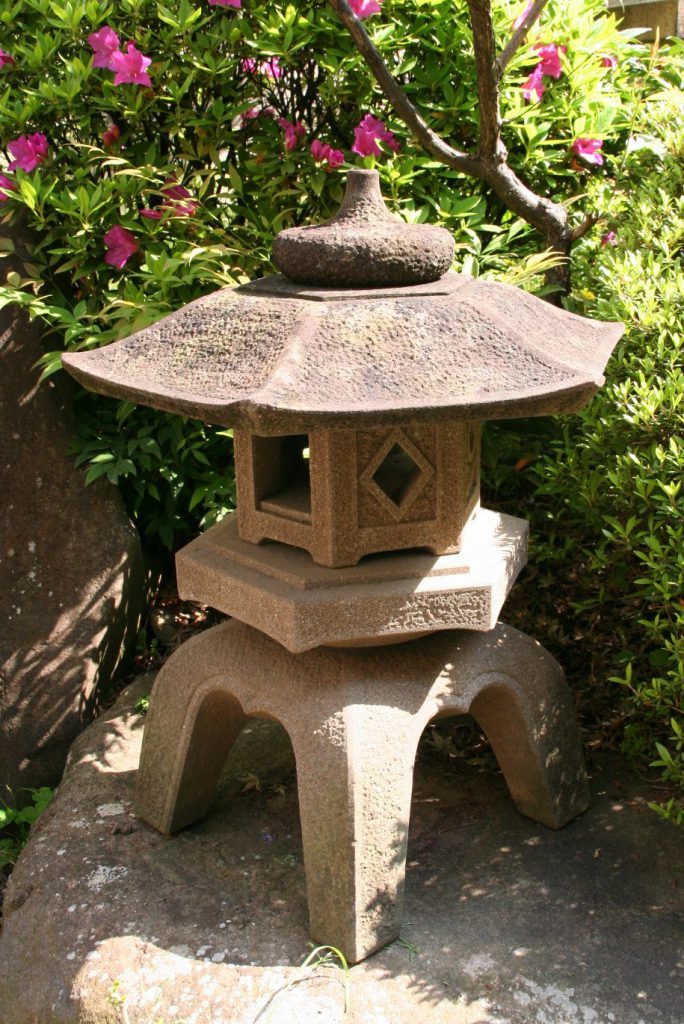 Yukimi Doro has been developed not as a light in shrines but an ornamentation in gardens. This "Katsura Imperial Villa style" toro has four legs, and hexagon chudai (central platform), hibukuro (fire sack), and kasa (umbrella).
Kodai Yukimi Toro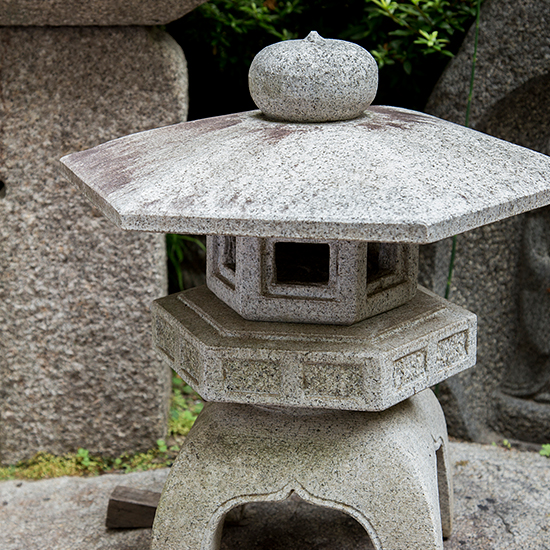 Kodai Tsukimi literally means "ancient snow viewing." Original lantern had an octogan shaped roof. But hexagon or circular roof become more popular these days. After the Edo period, this type of lantern has occasionally been used by pond or stream.
If you like to see more, please visit our shop in Kyoto!