If you like to make your own Japanese garden, stone lanterns (toro in Japanese) are essential part. Toro has various types and there are many different designs. The type of stone is also important, because it effects the expression of the lantern.

We, Yoshimura Stone Co., Ltd., has been worked as a stone company from the Edo period, over 300 years ago, in Kyoto, Japan. We have produced many stone lanterns, and placed in temples, shrines, and customers' gardens. In our store in the central Kyoto city, we have many stone lanterns displayed in our garden. If you are interested in, please visit our shop!
How to Access Our Store

If you cannot come to our store, we have online shop as well. You can buy only small stone lanterns here.
ISHIMO online shop

If you cannot find your favorite design, we can design and curve for you. We have a wide connection with professional stone masons in Japanese famous stone producing area. Taking your request, we design your lantern and the artisans will make excellent stone lanterns with their outstanding technique. We can ship overseas, so if you like to have an estimate, please feel free to contact us.
contact form
Rokkaku Yukimi Toro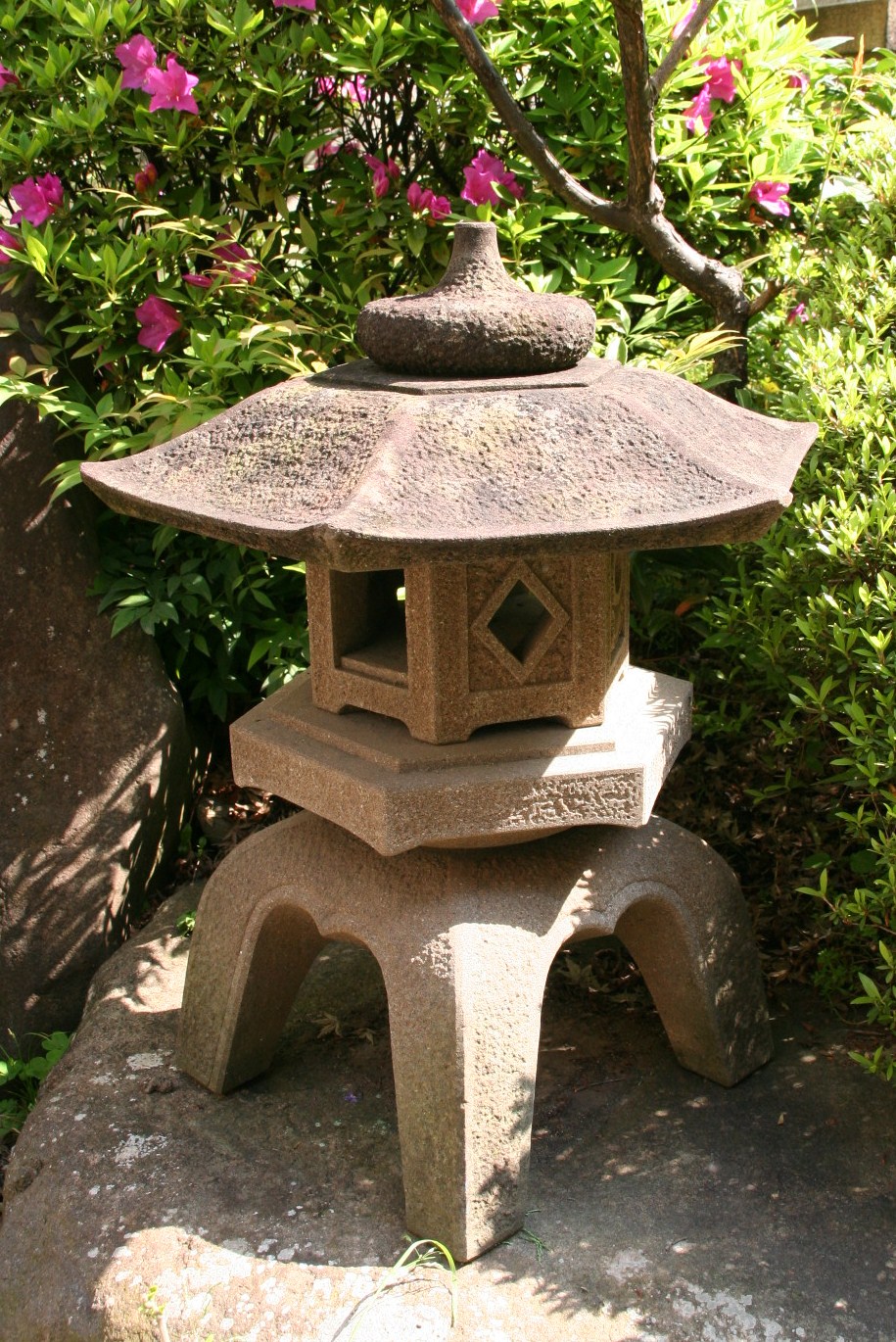 Yukimi Toro has been developed not as a light in shrines but an ornamentation in gardens. This Yukimi Toro has four legs, and hexagon chudai (central platform), hibukuro (fire sack), and kasa (umbrella).
Kodai Yukimi Toro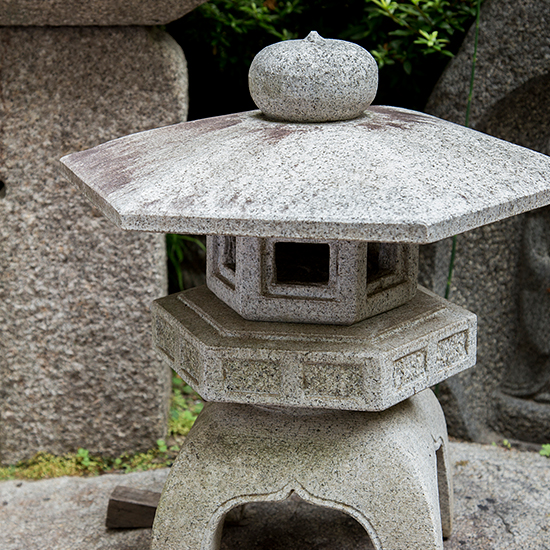 Kodai Tsukimi literally means "ancient snow viewing." Original lantern had an octogan shaped roof. But hexagon or circular roof become more popular these days. After the Edo period, this type of lantern has occasionally been used by pond or stream.
Misaki Toro(Katsura Imperial Villa style)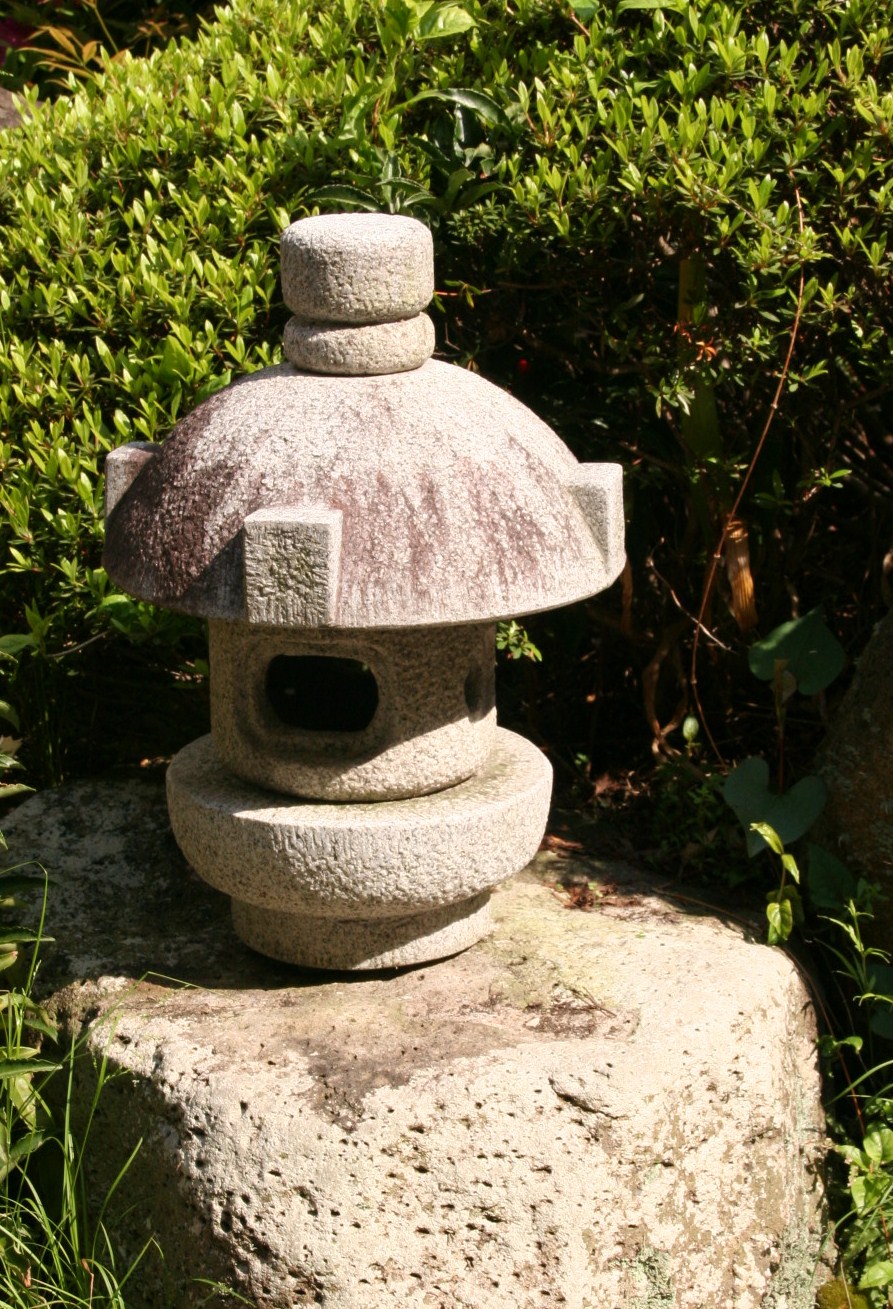 Misaki Doro is a reproduction of one of lanterns in Katsura Imperial Villa., Kyoto. This lantern is often placed on a boulder near a pond. It is a symbol of a lighthouse which guides fishing boats to home.