History of Kimachi Stone
The gemstone of Kimachi stone (来待石) is tuffaceous sandstone produced in Kimachi (来待) area in Shinji City, located near the south coast of Lake Shinji in Shimane Prefecture. Over 300 years ago, Matsudaira Naomasa, the general of the Matsue clan at that time found the great value in this stone, and he prohibited exporting it to other places. Then, he used Kimachi stone for many architectures and items in his clan.
After the abolition of the clan system, Kimachi stone became very popular as the essential material of interiors or Japanese garden, and has spread into all over Japan. Nowadays, Kimachi stone is used for many items, especially for stone lanterns.
Characteristics
The particles are very fine.
Elegant and graceful
Beautiful brown color.
Easy to get moss, and make a beautiful harmony with nature.
Skilled stone masons in Shimane area carve one by one.
The weight is relatively light, and easy to set up.
Has a resistance to cold and heat.
The price is affordable; about one fifth of granite.
Fits well both for big gardens and small house gardens.
Kimachi Stone Lanterns
Many of Japanese stone lantern use Kimachi stone. Here, we introduce our lineup of Kimachi stone lanterns.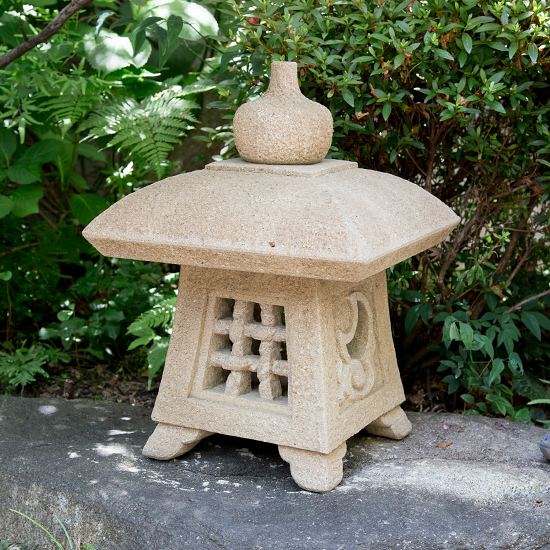 Oki toro is a copy of tsuri doro, a metal lantern hung from the roof of temples and shrines. There are three small windows on the lantern, and designs of these windows are all different.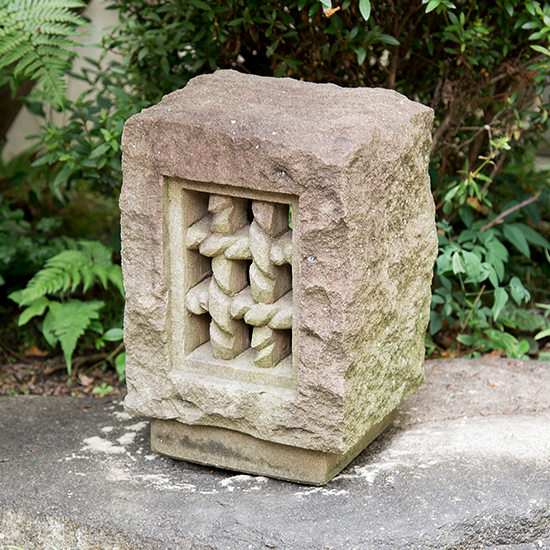 This is another design oki toro.
Maru Yukimi Toro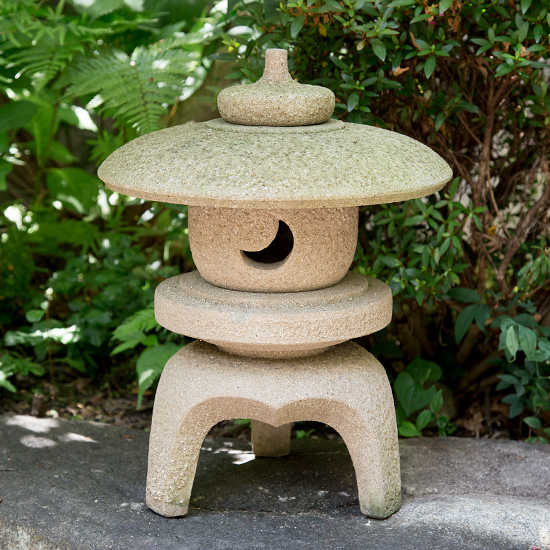 Yukimi Toro is one of the most common design stone lanterns in Japan. The picture above is circular design (There is also the six sided lantern, too). Usually, they are placed aside ponds. Maru Yukimi Toro is quite popular among foreign customers.
Do-fu Toro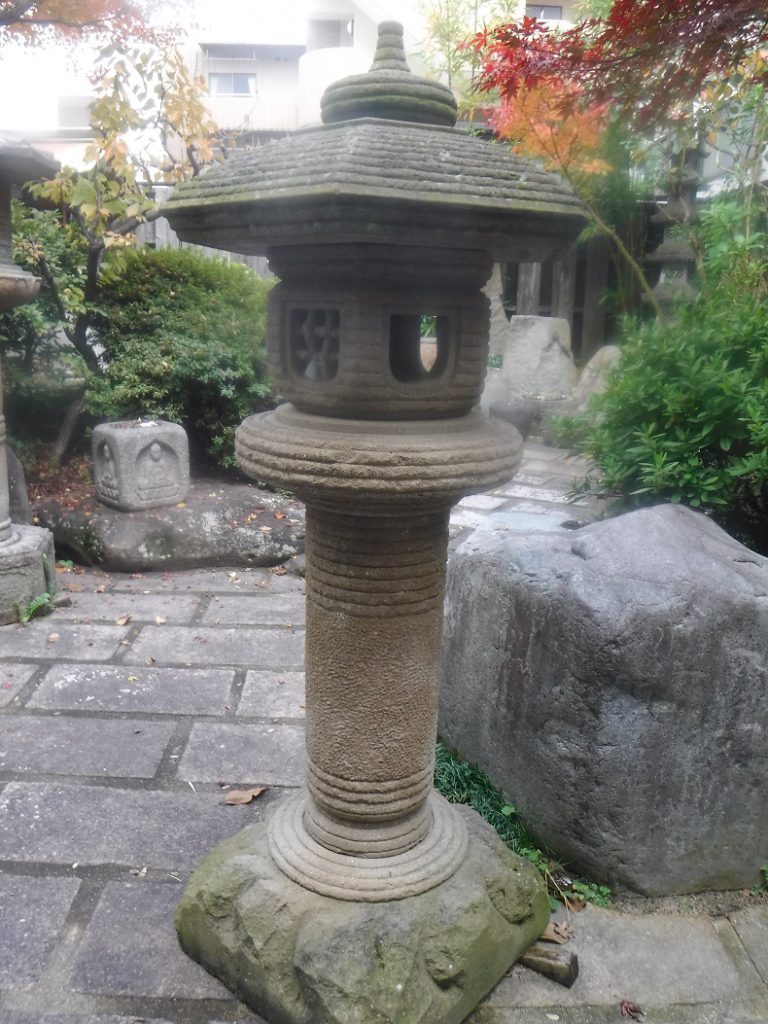 This is Do-fu Toro. With 1 m 60 cm height, it is quite dynamic. We have placed this lantern in our garden for a while, so it is already get moss. Thanks to that, you could enjoy the quaint taste.