These days, Japanese style garden is getting more and more popular among foreign people. They like to design their own garden in their place. For Japanese garden, stone ornaments play an important role. If you place stone ornaments such as lanterns, wash basins, and stepping stones, they would give perfect accents to your simple Japanese gardens.

The expression of stone will change depend on the type of stone (color and texture), and the way of curving. We have been worked as a stone company in Kyoto for over 300 years, and with our skill and technique, we propose authentic stone interiors for classic Japanese gardens.

About stone lanterns, please check the page below.
stone lanterns
Want to see our stone collections directly? Visit our store in Kyoto!
Access to Our Shop
What is tsukubai?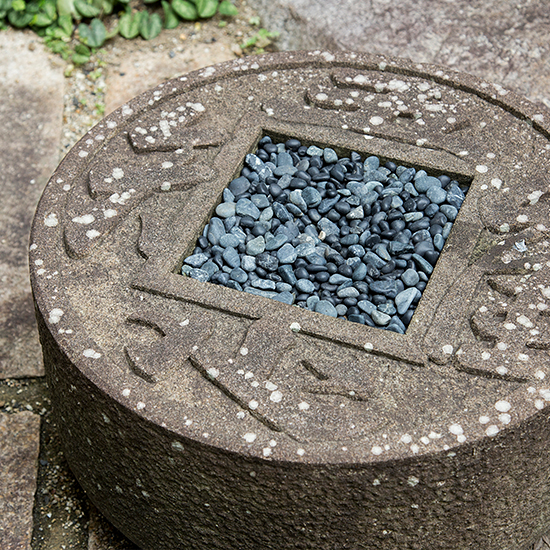 Tsukubai literally means a hand-washing facility where you bend your knees to reach the low basin. The basin is accompanied with a drainage and a front stone to step on. Usually, tsukubai is placed in Japanese garden with a small tea house. "tsukubau" means to crouch or to squat in Japanese. This wash basin is low and people need to crouch when they wash hands with this, and this is why we call it tsukubai. Originally, tsukubai used to be placed in Japanese gardens in order to wash hands before entering a tea house. These days, however, we sometimes see tsukubai in Japanese style gardens, without a tea house, just for an interior in gardens.
Chisoku Wash Basin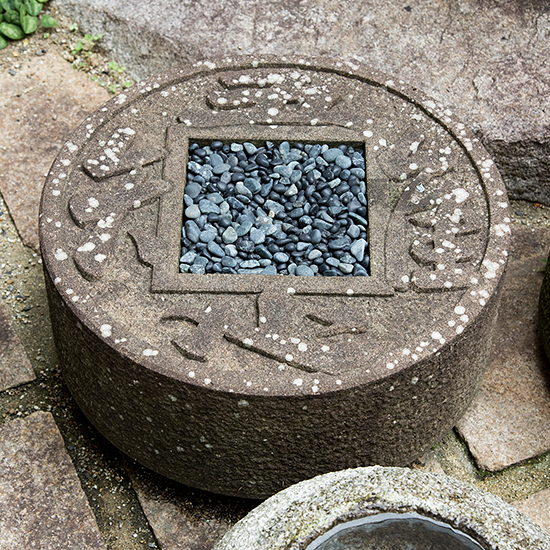 This tsukubai (wash basin) is the same with the one in Ryoan-ji Temple, one of the World Heritage Sites in Kyoto. The word curved on this is " 吾唯足知 ," which means "I learn only to be contented."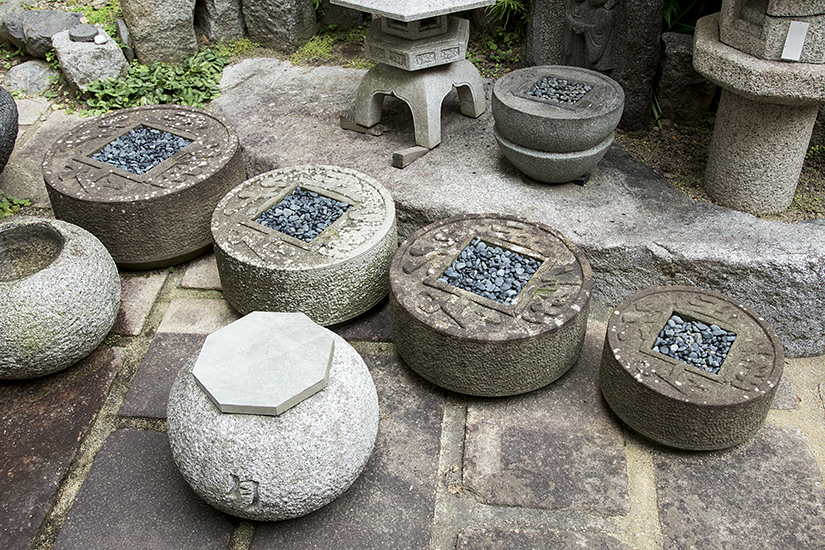 Fusen-bachi (布泉鉢)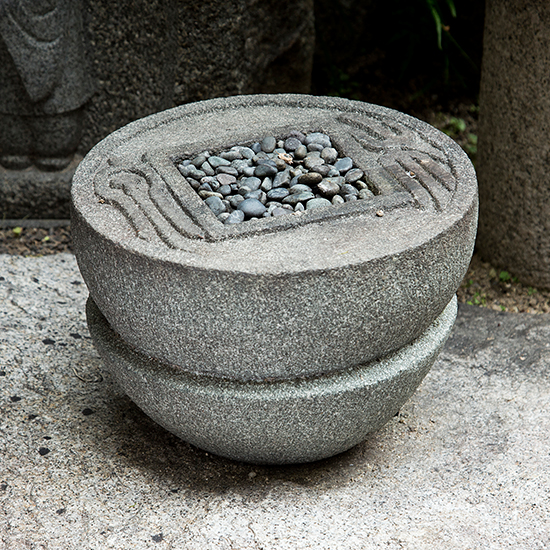 This water basin imitates "fusen (布泉)," a coin used in ancient China. This is made of one big stone. A water basin in Daitoku-ji Temple, Kyoto is the same design of this. It is made of white granite.
Japanese Style Gardening Pot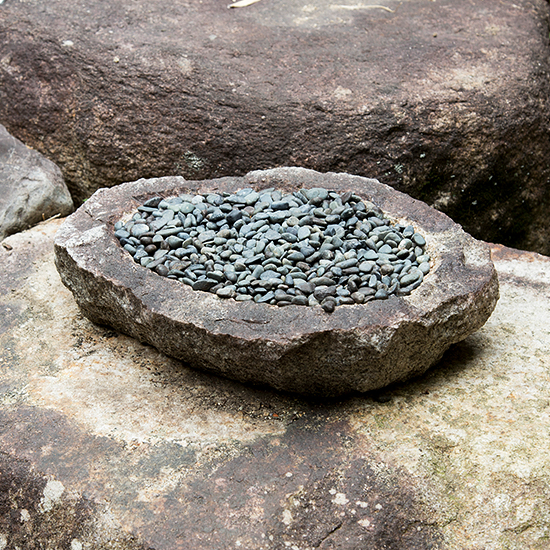 Tsuki Hachi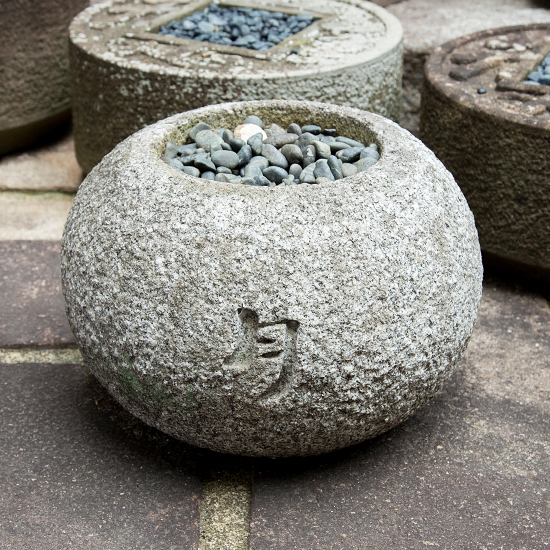 Yame Stone Tsukubai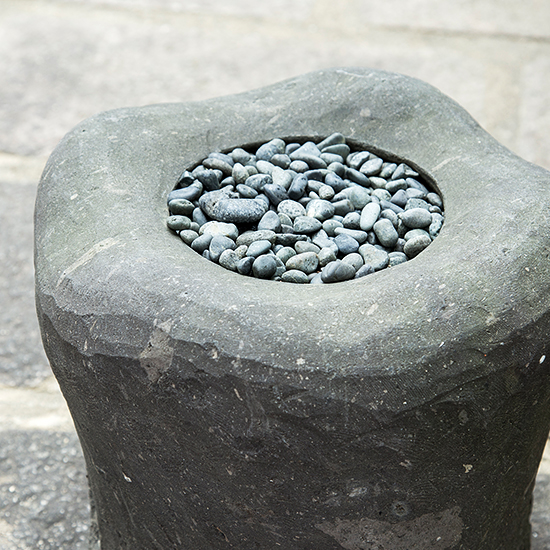 This wash basin is made of sedimentary rock of Mt. Aso in Kyushu area, Japan. The name of this stone is Yame Stone. It is relatively light and has a high resistance to fire. The price is affordable and there are several sizes available.